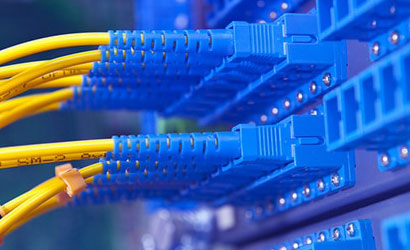 Optical Fiber Cables
Fiber-optic communication is a method of transmitting information from one place to another by sending pulses of light through an optical fiber. The light forms an electromagnetic carrier wave that is modulated to carry information.
The process of communicating using fiber-optics involves the following basic steps: Creating the optical signal involving the use of a transmitter, relaying the signal along the fiber, ensuring that the signal does not become too distorted or weak, receiving the optical signal, and converting it into an electrical signal.
Download the PDF Now!
• Uni tube unarmoured 2 FRP/steel wire 2F TO 12F
• Uni tube unarmoured 2 steel wire 2F TO 12F
• Multi tube single sheath unarmoured 2F TO 144F
• Multi tube single sheath armoured 2F TO 144F
• Multi tube double sheath armoured 2F TO 144F
• Multi tube double sheath unarmoured 2F TO 144F
• Multi tube dielectric armoured 2F TO 144F
• Uni tube figure-8 aerial cable 2F TO 12F
• Simplex cable
• Duplex cable
• CATV cable
• Tactical cable
• Spiral armoured cable
• Flat door indoor cable FTTH